Here's how it affects your studio and what to do about it
On July 1, Facebook will switch off our ability to send "Broadcasts" via Messenger. Yours. Mine. All of us.
Individual messages will not be impacted, even if they're automated, but bulk Broadcasts will change drastically. Think of a broadcast like a general bulk message sent to all of your subscribers at the same time (e.g., "Hey there, I just published a blog post about the best time to have your baby photographed" OR "This week only, get a special Mothers Day portrait session for 50% off using the coupon code ….").
These types of bulk messages have always been restricted, but on July 1, Facebook will turn those restrictions up to 11 (which seems like a GREAT excuse for a Spinal Tap gif!).
No need to freak out though. It's gonna be ok. I promise!
The Good News
Broadcasts are just one of many elements of Messenger Marketing, and the rest of them are not impacted by this change at all. In fact, the future of Messenger Marketing is looking so bright that ManyChat (the tool we use, teach and recommend here) just raised $18 Million in funding from investors to grow their team and build more features for us all.
Most photographers prefer a personal touch in their marketing, and your clients probably do too. The good news is that if you're following the strategies we teach or just using messenger automation in a personalised way, you're unlikely to notice a big change. You'll still be able to send automated messages when somebody:
clicks on a Messenger button on your website, Instagram profile or email
starts a Live Chat conversation on your website
clicks "Send Message" on your Facebook page
clicks on a button on your Facebook ad
comments on your Facebook post or ad post
You'll also still be able to send whatever you like to your subscribers within 24 hours of their last message to you, plus one follow-up afterwards. All of that can either be manual or automated. After that, we need to convince them to come back and re-engage with us in some other way (More on this later).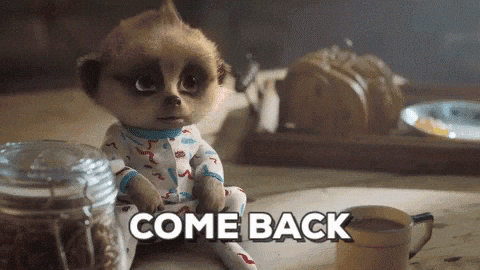 The Big Picture
We can loosely divide the marketing of a photography studio into three phases for each client:
Awareness Building
Connecting
Booking the job
Personally, I love using Messenger in phases 2 & 3, and also after booking to build excitement for a shoot and create a great customer service experience. However, I don't think it's the right tool for Awareness Building.
This might sound strange from somebody so passionate about Messenger Marketing for Photographers, but I'm going to suggest that we all need to respect the privacy of people's inboxes and leave them alone sometimes!
Broadcast messages were designed to keep you top-of-mind while you're in the Awareness Building phase, but in my experience they can be dangerous in that phase, and after that phase, they aren't nearly as effective as an automated sequence of one-to-one messages.
In the Awareness Building phase, our potential client hasn't yet chosen to connect with our studio and doesn't yet trust us, so an unsolicited, generic message in their inbox could really harm our chances of ever working together.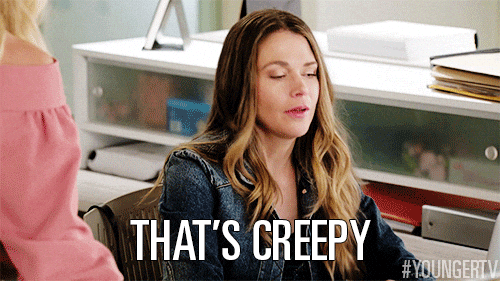 If they do decide to trust and connect with our studio, we're much more likely to maintain that trust if we respond in a more personalised way. I still automate those messages, but they're much more specific to the person and the way they connected with us.
In other words, the Messenger strategies which will keep working after July 1st were always the best ones anyway.
So, what should we do after July 1st?
There are lots of great tools for Awareness Building, like organic social media, SEO, paid ads on Facebook, Instagram or Google. All of them can be used effectively to pull your ideal clients towards your business in the Brand Awareness phase of your marketing.
Once a person is aware of your studio and they choose to connect with you, the next phase of your marketing begins, and Messenger is the perfect platform for it. In the Connection phase, you need to give them quick answers to their questions, ask some of your own to make sure you're well-matched and then explain the next steps and demonstrate how easy you are to work with.
Next, you'll want to make it incredibly easy for your potential client to take the next step with you, whether that's booking a call, a meeting or a shoot. Messenger is perfect for this too, especially if you link it up with an online calendar tool like Calendly, Acuity or CanUMeet.
The changes to Messenger aren't relevant in the Connection or Booking phases, because although we automate the questions and answers being sent, the messages themselves are being sent to one person at a time, which is exactly how Facebook wants Messenger to be used in the future.
When a client chooses to trust and connect with you, we can create automated sequences of messages which help them get from that first connection through to booking a call, shoot or a meeting with you, and they can do it all with your chatbot at 2am while you're sleeping.
Because the client initiated the chat, they won't feel like you're invading their personal space, and your automation will feel like it's been created to help them rather than to spam them. This also doesn't require the use of Broadcasts, so the Facebook changes won't stop you. Everybody wins!
For example, if somebody connects with us by clicking on a facebook ad to get a free PDF guide, I'll deliver that guide via Messenger and then follow up the next day (automatically) to check in and ask if they have any questions about the guide. The difference between this and a generic one-size-fits-all message to all subscribers (aka a Broadcast) is huge.
What about Re-marketing?
The other way that photographers have used Broadcasts was to re-engage people who've shown some interest in the past but haven't booked a session yet. Put yourself in the shoes of that person though – if you showed interest in a shoot but didn't book it in, then received multiple follow-ups (or worse, generic messages or sales pitches) in your messenger inbox from that photographer afterwards, you'd be likely to unsubscribe, right?
In this situation, we should acknowledge that the messenger window has closed for now, and we need to re-engage them with more Awareness Building, while respecting the privacy of their inbox.
There are several ways that we can still reach out to these people and attempt to re-engage them without being spammy, such as:
Facebook or Instagram Ads. It's now possible to target ads to Facebook or Instagram users based on the way they've interacted with your business on Messenger. For example, if somebody downloads a Newborn Session Guide but they never click on your booking link, you can tag their account in ManyChat and create an audience of people in this category and send Newborn ads (e.g., a Testimonial video) to remind them to re-engage.
Email. It's not always reliable because of spam folders and deliverability issues, but in most cases sending an email is free, so it's worth a shot!
The 24+1 rule. The rule is that each time a person sends a message to your business, you're allowed to message them back as much as you like within the next 24 hours (as long as you don't irritate them), and then one more follow-up after that. If they reply to any of those messages, the 24-hour clock starts again. So, the trick here is not to waste that "Follow-up" message. Save it up and send something they can't resist replying to, so you can keep the conversation going.
Sponsored posts. We can pay Facebook to send the message to their Messenger inbox. Be careful with this one – this will work well if it's tightly targeted to specific people with a very relevant message, but if it looks generic, you'll likely get marked as spam.
Why are Facebook doing this?
Facebook are making a very big, very public shift towards greater privacy. They want Messenger to continue to grow, but they want it to be focused on one-to-one communication rather than bulk, mass-messages.
They're saying that if you want to send bulk messages, you should do it with email or ads. Cynics are also saying that they just want the income from sending bulk messages, but as those bulk message Broadcasts are basically ads being sent for free via Facebook's platform, I'd probably charge for them too, wouldn't you?
"Over the next year we plan to make Messenger the fastest private communication app on the entire planet. "

Mark Zuckerberg, F8 Conference 2019
I'm using ManyChat. What specifically is changing there?
On July 1, the Broadcasts tab will change so that we'll only be able to send paid "Sponsored Posts" (i.e., facebook ads delivered to people's Messenger Inboxes). This change won't impact Growth Tools, Sequences or Flows, which will all still be available.
Should I apply for Subscription Messaging Permission from Facebook?
Honestly, I can't give you a definitive answer on this at the moment. I'm hearing two very mixed messages, so at this stage the best I can do is to pass them on and let you decide:
If you apply, and can prove that you'll be using it to send messages related to News, Productivity or Personal Trackers (here's the full policy), then you'll be able to send non-promotional messages (i.e., nothing salesy, no special offers) outside the normal 24-hour window.
There's a line in the policy which says you'll be asked for "A confirmation that the bot will only send non-promotional content". Some people are interpreting this as applying to ALL messages rather than just those sent as Subscription messages. If that's true, I wouldn't recommend applying for permission.
Either way, be careful not to use Subscription messages for anything outside this policy, because it could result in your Facebook page being shut down.
Where to from here?
There's a lot of confusion out there, so I hope this article helps to clear up some of it.
As I've said from the beginning, Facebook will continue to make changes to ensure that Marketers don't abuse Messenger inboxes. It's a brilliant tool for our marketing, but has to be used responsibly, ethically and politely. If you're playing close to the line, make sure you have a few different ways of getting clients so you're prepared for the day when Facebook moves the line.
If you've got any questions, please hit the Live Chat button and get in touch.